I'd be honoured to capture beautiful photos of your beloved pets for you to hang large and proud on you walls, because pets are family and they deserve to be remembered for generations to come, long after they are gone.
My sessions are fun filled and light hearted. There are plenty of yummy treats and lots of crazy noises to get your pet's adorable ears and soulful eyes looking their best.
Sessions can be held in an outdoor area of your choice, or in my home studio in Rosemeadow.
Outdoor sessions are best suited to active dogs and families who enjoy the great outdoors and regularly go on adventures together. 
Studio sessions suit everyone and are where you'll get the quirky accessories and classic headshots that everybody adores.
Every session is tailored to suit your pet's and family's wishes. As well as single pet portraits, family photos are able to be taken at your session to include your pet in your updated family photos.
All packages include at least 1 large print for you to proudly frame and display on the walls of your home, they all also include high resolution images for sharing and printing yourself. 
Special packages can be arranged for dog clubs and breeders. Please email me for more information.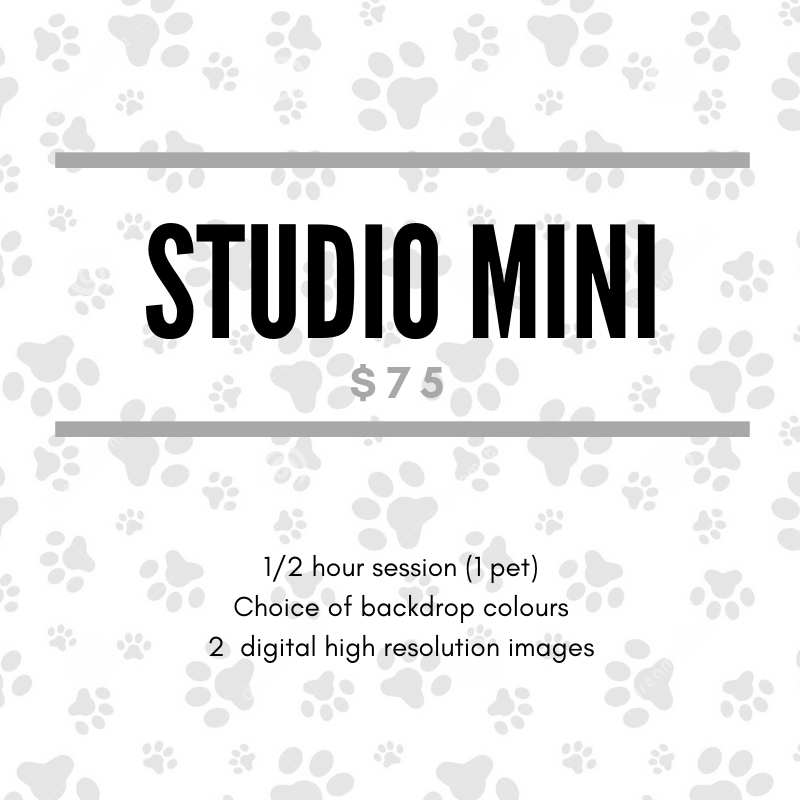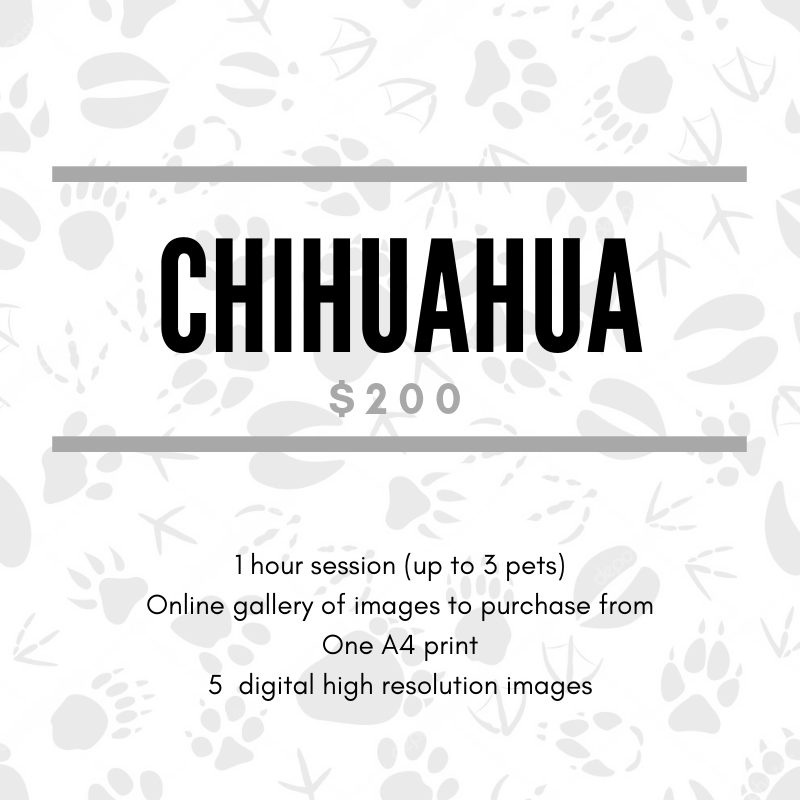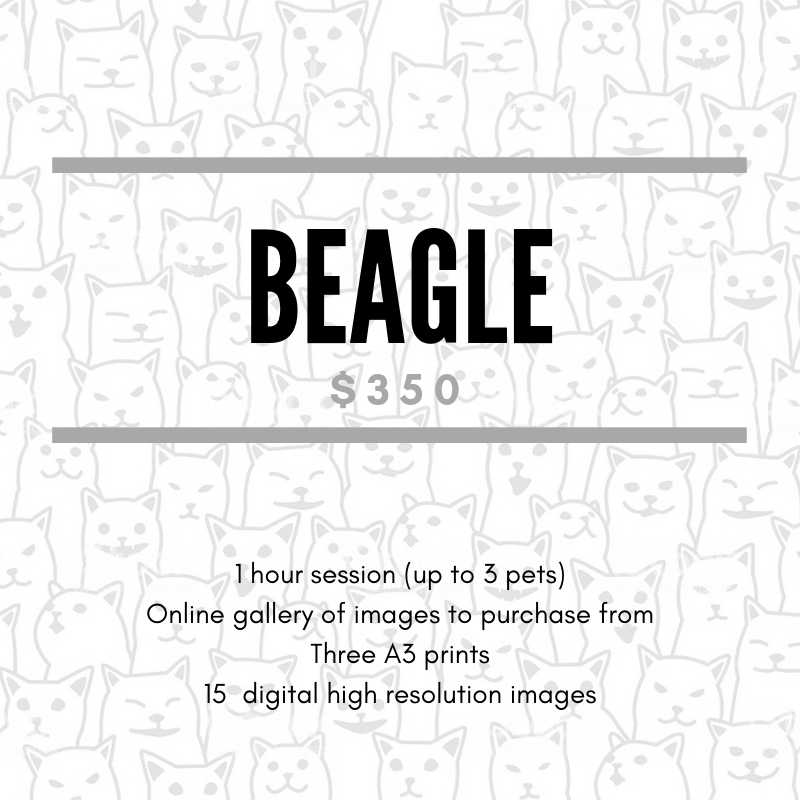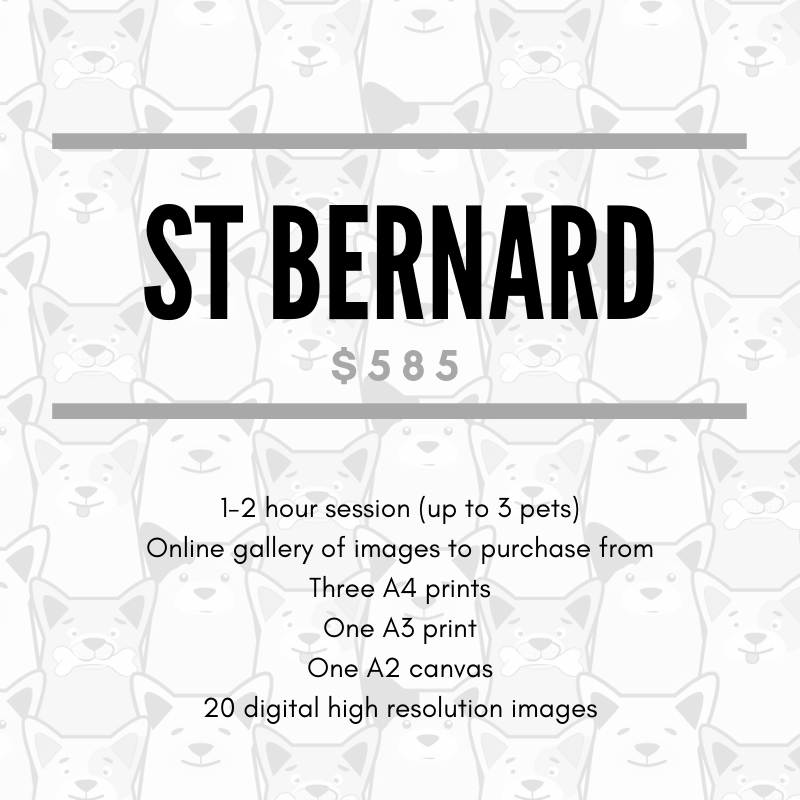 Your digital download will contain:
Images in high resolution, with no watermarking
Images in web resolution with a small watermark for sharing on Facebook and Instagram
Colour and black and white interpretations of each selected image
All sessions can include family photos
Extra pets (over 3) are $50 per animal
No travel fee is charged for locations within 15km of Rosemeadow, NSW, Australia